My Team
MISSION
To provide premier wealth management services and first class financial planning advice, to help people eliminate fear and make prudent decisions now and in the futre.
VALUES
Integrity - Doing what is right no matter what and when no one is watching.
Prudent Stewardship- Leaving something better than we found it.
Work Ethic - Working hard to serve others.
Progressive - Constantly striving to improve, moving forward, and incorporating new ideas.
SERVICE
We understand when you work with us, you are trusting us to help you accomplish your goals. We take customer service very seriously. Together, we are strongly committed to providing exceptional customer service to al of our clients.
We will respond promptly if you need anything, such as: rescheduling an appointment, changing your account or policy, or filing a claim.
MY COLLEAGUES
When Reid Matsushima works with clients on complex financial security issues, like estate analysis, large investment assets, and business issues, he often associates with his experienced colleagues: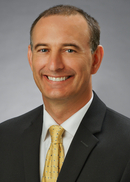 Wealth Management Advisor
Marcus uses his 25+ years of experience and knowledge to help high income earning clients in comprehensive financial planning which includes wealth management, perserving assets, and the distriubtion of those assets when the time is ready.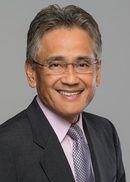 Wealth Management Advisor
Working with business owners and high net worth individuals requires every detail to be reviewed and properly executed. Reid also teams with Gregg Fujimoto, CFP® Wealth Management Advisor who provides 40+ plus years of experience.
---
MY TEAM