My Team
Reid Matsushima understands when you work with him, you are trusting him to help you accomplish your goals. Reid Matsushima honors that trust with the help of his support staff and Network Specialists. Reid takes customer service very seriously. So does his staff and his colleagues. Together, they are strongly committed to providing exceptional customer service to all of his clients.
We will respond promptly if you need anything, such as: rescheduling an appointment, changing your account or policy, or filing a claim.
MY COLLEAGUES
When Reid Matsushima works with clients on complex financial security issues, like estate analysis, large investment assets, and business issues, he often associates with his experienced colleagues:
Marcus Boland CLU®, ChFC®, CFP® Wealth Management Advisor.
Marcus assists clients in perserving assets and the distriubtion of those assets when the time is ready. Marcus is greatly experienced in the investment world.

Working with business owners and high net worth individuals requires every detail to be reviewed and properly executed. For complex cases, Reid teams with Gregg Fujimoto,CFP® Wealth Management Advisor (pictured left) and Thomas McTigue, Managing Director, (pictured right) who have a combined 70 plus years in the business.
---
MY STAFF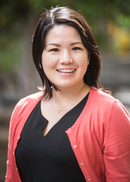 Tsuyaka Arakaki
Tsuyaka started working with Reid in 2016. She is in charge of administrative support for client servicing and business processing. Tsuyaka grew up in Okinawa and received her Bachelors from the University of Hawaii at Manoa in Asian Studies. In her spare time, she enjoys traveling and spending quality time with her husband and their baby.